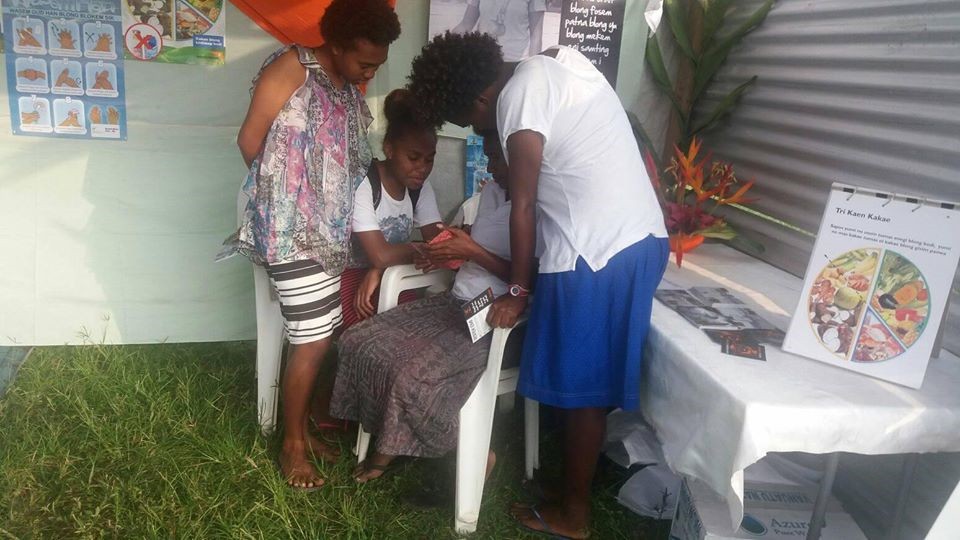 Rispek Danis, or the Respect Dance, is a serious video game created in collaboration between World Vision Vanuatu and Jennifer Ann's Group. It is a culturally appropriate game created for youth in Vanuatu, a country with high rates of sexual violence against women and girls under the age of 15. The game is narrated in Bislama, a primary language of Vanuatu and all dialogue, locations, and music are [. . .]
Read the full article at ACEs Connection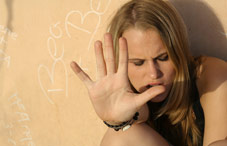 Few things thrill a 16-year-old more than being mistaken for a college student, and that was no exception for Jennifer Ann Crecente. Tagging along with her grandmother, Elizabeth Richeson, PhD, at APA's 2004 Annual Convention in Honolulu, Crecente glowed when famous psychologists asked her what university she attended and what her major was. "She told them all she wanted to be a psychologist," Richeson recalls.
Crecente, an honors student and hospital volunteer, never had the chance to realize that dream. In February 2006, her exboyfriend, Justin Crabbe, shot her in the back of the head and left her bleeding in the woods near her home in Austin, Texas. Crecente's father, Drew, had no idea his daughter was in danger.
"I thought I was a pretty aware parent," he says. "I thought I knew about the major dangers she faced, and I had talked with her about drugs, about sex, about strangers when she was younger. But I just did not have any clue that one in three teens were being affected by abusive relationships."
Read the full article about teen dating violence at American Psychological Association's Monitor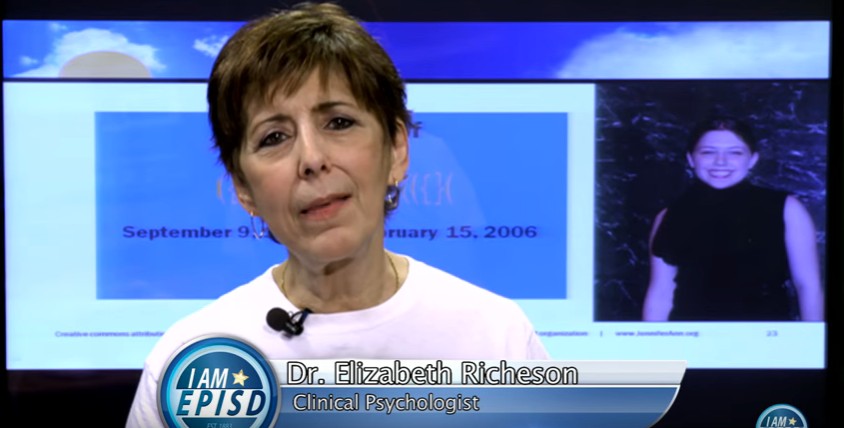 The El Paso Independent School District has teamed with Jennifer Ann's Group to help educate students about the perils of teen dating violence by creating a video to use as a teaching tool in the classroom.
The 20-minute video is presented by psychologist Elizabeth Richeson, and goes into detail about teen dating violence and identifying the potential warning signs. The video also teaches educators how to open the lines of communication with students.
"It's important to educate yourself and understand what is and isn't acceptable in a relationship," Richeson said. "It is important to understand the reality of dating abuse and have a safety plan in place before you ever should need it."
Read the full article about El Paso ISD's efforts to prevent teen dating violence in collaboration with Jennifer Ann's Group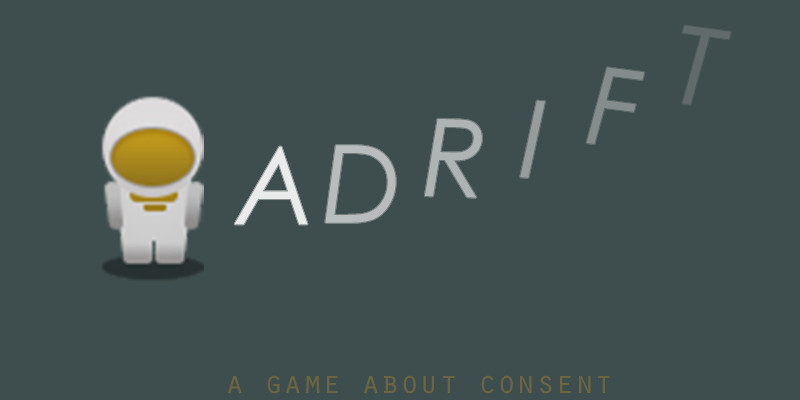 UniSA's museum of discovery (MOD) is the setting for HEDONISM, an exhibition about consent featuring a real-world video game based on ADRIFT from Jennifer Ann's Group.
Receiving a compliment from a stranger, relaxing in a phone-free space and skipping forward to the victory end-screen of a video game are the pleasures you can experience in the Reward Booths at MOD's new Pleasure Arcade 5000. It's one of six galleries in the Museum of Discovery's third exhibition, Hedonism.
"Some data shows that young people are spending less on cigarettes, and they're spending less on alcohol. Apparently there was another survey that came out recently that said they're having less sex, too," says MOD director Kristin Alford. "So then we were curious: what does give pleasure if those things are no longer seen as pleasurable for some reason?"
Technology provides some answers. The orb-like Hedonometer looms over the ground-floor gallery, glowing pink (happy), white (neutral) or blue (sad) in response to real-time data from Twitter. The emotions, or at least the expression of them on social media, prove mostly predictable – happiness peaks on days such as Christmas and Mother's Day, while misery spikes after horrific events such as the Christchurch mosque shootings. The happiest day in the past 10 years, according to the data? June 26, 2015. It was the day the US Supreme Court legalised same-sex marriage in all 50 states.
Finding pleasure in activism and social change is a theme throughout Hedonism. In the Futures Gallery, visitors can download an app on their phone and enter a spaceship to "connect with" an alien. Pay attention to what happens when you touch it. You might hear an expression of pleasure, or it might be something more concerning. The message is hardly subtle: it's been constructed to explore issues and attitudes around consent. The exhibit, which Alford says was technically challenging to put together, was inspired by the browser game ADRIFT.
Read the full article at Broadsheet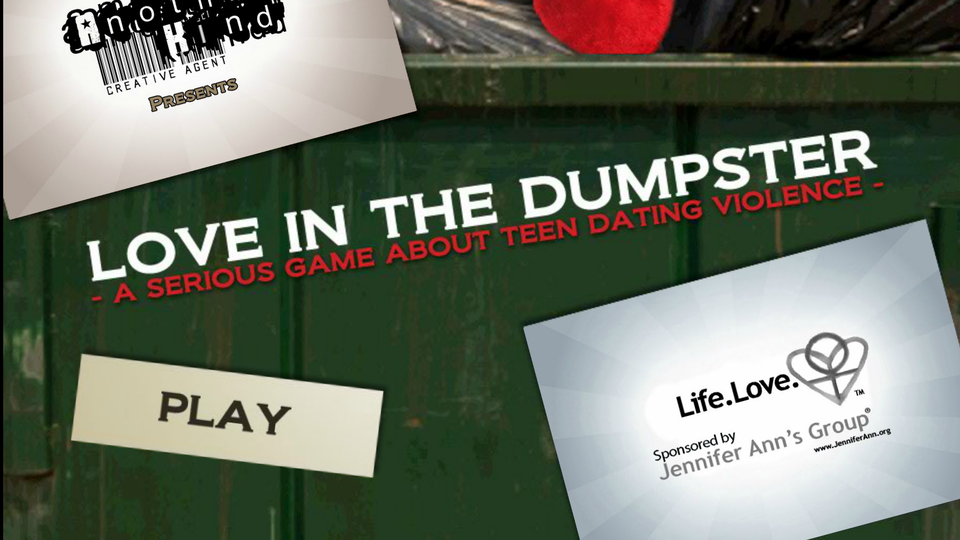 At GDC 2015, Drew Crecente of Jennifer Ann's Group spoke about the power of video games to prevent teen dating violence (TDV).
Teen dating violence (TDV) is scarily prevalent, and Jennifer Ann's group is a non-profit organization that works with teens in order to prevent it. Since 2008, the group has used video games to educate and raise awareness. In the talk, Crecente argued that video games may actually be the most effective pedagogical tool to prevent TDV.
"Evidence-based research supports the efficacy," of video games as a tool for preventing partner violence in teens, said Crecente. They can be used to support experiential learning and empathy-building, and they speak to teens in a language they understand.
Read the full article about preventing violence with video games at Polygon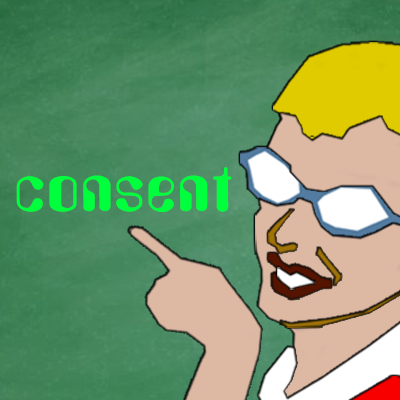 Although video games are often regarded as mere entertainment, their ability to inform and persuade has become increasingly recognized over the past few years. One topic that has been in the news a great deal recently is consent and bespoke video games about consent are now available.
Video games about consent are an innovative and effective way to engage and educate young people about this important but sensitive topic. Jennifer Ann's Group has published its award-winning video games about consent and they are available to download and play for free: 'Stuck in a Dark Place' from Another Kind in Belgium; 'Crossing Boundaries' from Testudo Games in UK; 'How to Blorrble-Blobble' developed by Jared Sain in USA; and 'ADRIFT' from Quinn Crossley and Andrew Connell in USA.
Learn about and play these award-winning consent video games
On Valentine's Day 2006, Drew Crecente called his daughter to tell her that he loved her.
It was a normal conversation, nothing unusual stood out in his mind. Jennifer Ann was growing into her own, and sometimes that can be difficult for parents. He asked her to be patient.
A few days later, the Atlanta man was told that his 18-year-old daughter was dead, shot to death by an ex-boyfriend in Austin, Texas, where she lived with her mother.
Read more about the work Partnership Against Domestic Violence is doing to prevent teen dating violence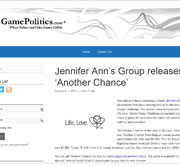 Teen dating violence awareness charity Jennifer Ann's Group has released the first-place winning entry in its 8th annual Life.Love. Game Design Challenge. The winners were announced in June. The Life.Love. Game Design Challenge encouraged game developers to create a game the promotes education and awareness on teen dating violence and prevention.
Read more about video games to prevent teen dating violence at Game Politics
White Paper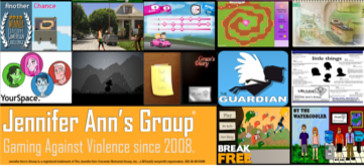 Teen dating violence is a serious, but preventable, public health crisis with long-lasting negative impacts at the local, regional, and national level. Current approaches to prevention are hindered by many complicating factors and innovative evidence-based solutions for prevention are desperately needed.
Teen dating violence (TDV) is a pervasive, complex problem and current solutions are insufficient. Over 40% of all students in the U.S. will have been in an abusive relationship by the time they graduate from college with nearly 1.5 million high school students physically abused by a dating partner every year (Forke, et al., 2008; CDC, 2006).
Teen dating violence is defined as the physical, sexual, psychological, or emotional violence occurring within an adolescent dating relationship or stalking (CDC, 2017). Approximately 25% of all teens report having been abused by a partner within the past year (Foshee, et. al., 1996), 9.6% through physical abuse (CDC, Youth Risk Behavior Surveillance, 2015). Further, by the time they graduate from college, 44% of all undergraduate students in the U.S. will have been in an abusive relationship (Forke, et. al., 2008).
Although young women (ages 16 to 24) experience the highest rates of dating violence TDV is an "equal opportunity problem," affecting teens throughout the United States regardless of gender, socio-economic status, race, ethnicity, or sexual orientation (Rennison & Welchans, 2000; The National Center for Victims of Crime, http://www.ncvc.org/).
---
Tech Spotlight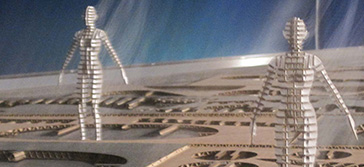 According to a 2009 study by the CDC, 10% of teens report having been physically abused within the past year by a dating partner. By the time students have graduated from college 44% of them will have been in an abusive relationship.
Technology is often leveraged against people in abusive relationships and because teenagers and college students are heavy users of technology they are disproportionately affected by these abusive practices. According to a 2007 study 67% of teens own cell phones, 93% use the internet, and nearly half visit social networking sites daily
A 2007 survey revealed that one-third of teens say they have received up to thirty text messages in one hour by their dating partner demanding to know where they are, who they are with, or what they are doing.Horror stories include a 16-year-old whose ex-boyfriend paid four friends to help him send abusive text messages while he was asleep or at work.
Unfortunately it's not easy to define what is abusive. 'If you're getting 50 messages an hour and you want 50 messages an hour, that's not a problem,' says Marjorie Gilberg, executive director of Break the Cycle, 'But if you're getting 50 messages an hour and you don't even want one, that's very different.' It's also important to note that the phone that a teen was given by his or her parents may not be the only phone they have; one in six teens have been in a relationship where their partner has bought a cell phone or minutes for them.
A 2009 study by MTV and the Associated Press revealed that over ten percent of the teens surveyed had previously had a boyfriend or girlfriend demand to hand over their password. Further, 68% of those that shared their passwords have been a target of abuse via technology as compared to 44% of those who had not shared their passwords. Additionally, nearly one in five (18%) teens say their dating partner used a networking site like Facebook or MySpace to harass them . . .